Emergency Services Health was established to provide the very best private health insurance for Australia's first responders and their families. Brighter transformed the funds marketing strategy.
As a market leading provider of health insurance, Police Health Group responded to enquiries from first responders by creating a separate fund — Emergency Services Health. The business sought Brighter's help to review, recommend and implement improvements in how it communicated with firefighters, paramedics and the broader first responder market. Our delivery included a new tagline — Cover Like No Other; a refocused, benefit-led proposition, clarity over value and pricing versus the competition, and a makeover of Emergency Services Health's visual assets. The result transformed its commercial success, and secured its growth potential in the first responder community.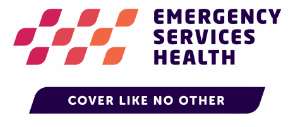 Angelo Russo
GM Marketing & Strategic Relations
When you look at the breadth and depth of knowledge they bring to the table — there's no way I could acquire that in house — and that's really special to us.